News
30 Jan 2017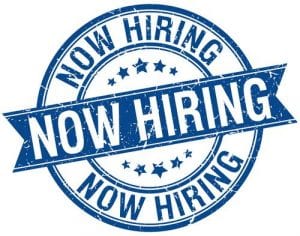 IMMEDIATE OPENINGS FOR PROJECT MANAGERS AND SUPERINTENDENTS WITH COMMERCIAL AND PUBLIC WORKS EXPERIENCE IN BUILDING AQUATIC FACILITIES, SWIMMING POOLS, WATER FEATURES, FOUNTAINS, AND LAKES
Founded in 1999, California Waters is one of California's fastest growing Design, Engineering, Construction and Service firms, specializing in water features, swimming pools, lakes, and recreational aquatics.
At California Waters, we are preparing for even more work in the coming months and are growing our staff at our Orange County, California office, in Yorba Linda.  However, we work statewide and welcome candidates from Northern California, Arizona, Nevada and out of the region.
We are aggressively hiring for either a project manager, superintendent or foreman in our fields of water features, fountains, aquatic facilities, swimming pools, splash pads, lakes and ponds, rockwork, architectural concrete, themed environments, special effects, and related areas.
Our existing team consists of knowledgeable and respected estimators, designers, engineers, project managers and field personnel who specialize in design, value engineering, construction services, and post construction maintenance and repair services. We are looking to add skilled candidates with multiple full-time positions available now.
Relocation assistance available for highly qualified senior experienced candidates.
Project Managers and Superintendents applying for this position must have a minimum of five (5) years of direct experience in a hands-on supervisory construction capacity overseeing at least one of the following trades: aquatics, to include water features, fountains, lakes, swimming pools and related recreational water systems; mechanical or industrial plumbing systems; or other similar trades.
The most highly-qualified candidates will have a strong understanding of survey, earthwork, structure reinforcement, concrete, shotcrete, mechanical, electrical, plumbing, waterproofing and the installation of various architectural finishes.
We offer a casual atmosphere with a driven agenda for quality, where excellence is rewarded with advancement and compensation. Highly competitive salary DOE, with bonuses, paid vacation days, sick days and holidays, 401K with 8% Company Match, medical and dental benefits, paid life insurance, and more.
Mandatory drug test, physical and background screening post-offer. California Waters is an EOE.
Apply now: